Back to Products
Astro Athentikos® Greek Mousse Vanilla 4 x 100 g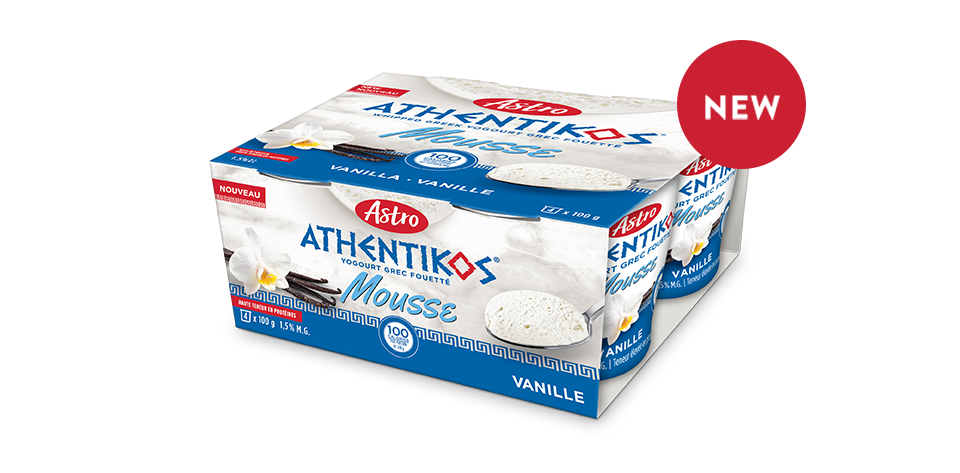 Product Details
Whipped Greek yogourt with a light and fluffy texture.
6 g of protein per 100 g serving

100 calories per 100 g serving

No artificial colours or flavours
Source of calcium
Ingredients
Skim milk, flavour preparation (sugar, water, rice starch, natural flavour, pectin, guar gum, citric acid), cream, milk protein concentrate, sugar, whey protein concentrate, modified corn starch, gelatin, mono and diglycerides, pectin, potassium sorbate, active bacterial cultures, nitrogen.
Contains: Milk.