Back to Products
Naturally thick, creamy Kefir Probiotic yogourt with 2x the probiotics.
---
Astro Original Kefir Probiotic Drinkable Yogourt
Your favourite Balkan-style yogourt that you know and love from Astro with 2 TIMES PROBIOTICS in a drinkable format. Can be had as a snack or a morning drink as part of a balanced diet. Each multipack includes 6x (93ml) bottles.
new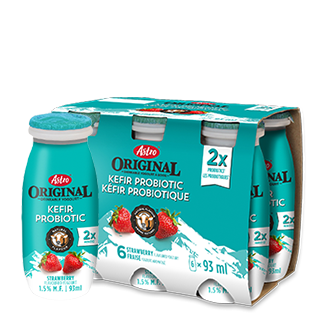 new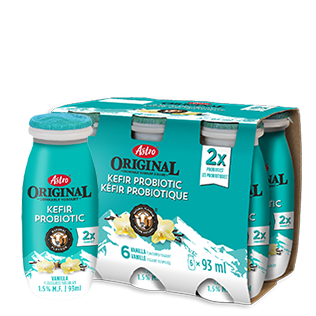 ---