Back to Products
Astro® kik™ Tropical Twist 200 mL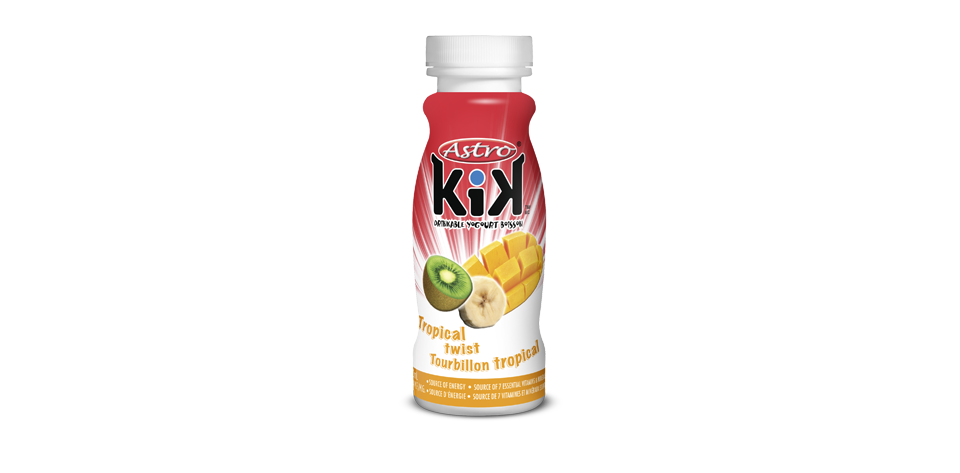 Product Details
Drinkable yogourt to keep teens active and energized on the go.
Naturally Sweetened
Source of 7 Essential Vitamins & Minerals>
Good Source of Calcium
Ingredients
Skim Milk (Vitamin A Palmitate, Vitamin A (Beta Carotene), Vitamin D3)*, Water, Sugar, Cream, Skim Milk Powder, Kiwi Puree, Mango Puree, Banana Puree, Modified Corn Starch, Pectin, Natural Flavour, Malic Acid, Potassium Sorbate, Natural Colour, Active Bacterial Cultures.
*Made with Vitamins A and D Fortified Skim Milk.
Contains: Milk.