Back to Recipes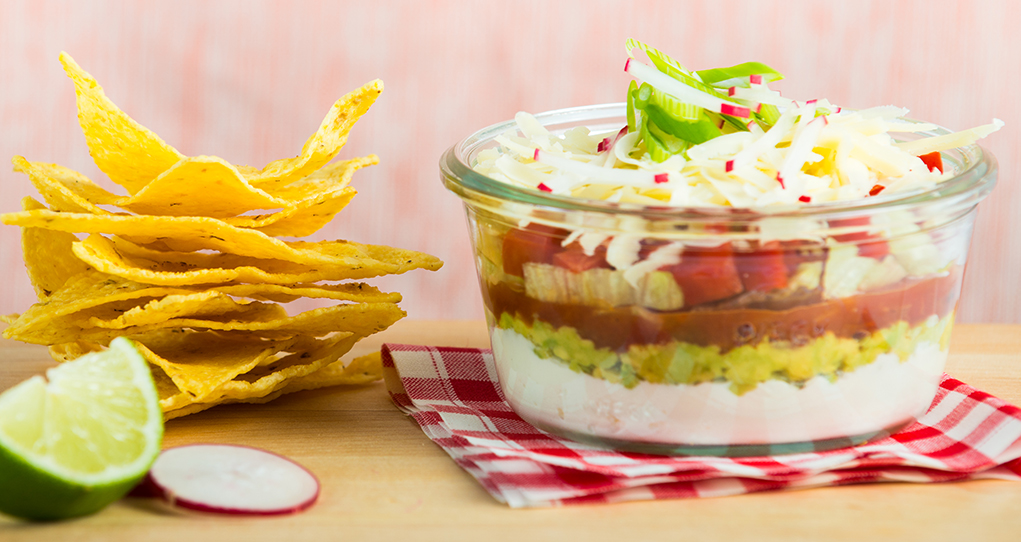 Ingredients
1 8-oz pkg (250 g) Lactantia Cream Cheese 

1 cup (250 mL) Astro® Original Balkan Plain 6%
 yogourt
1 cup (250 mL) guacamole 

1 cup (250 mL) salsa
1 cup (250 mL) shredded iceberg lettuce 

½ cup (125 mL) diced red bell pepper
½ cup (125 mL) chopped green onions 

1 cup (250 mL) Black Diamond Shredded Sharp cheddar cheese
Preparation
In small bowl beat Lactantia cream cheese and Astro Original yogourt until smooth. Spread onto bottom of 9×13 glass dish.


To assemble, spread guacamole over yogourt mixture, spread salsa over guacamole mixture, spread lettuce over salsa, spread red pepper over lettuce, spread green onions over red peppers, sprinkle Black Diamond cheese evenly over dip.


Serve with crackers, tortilla chips, pita bread or vegetables. Cover and refrigerate any leftover dip.