Back to Recipes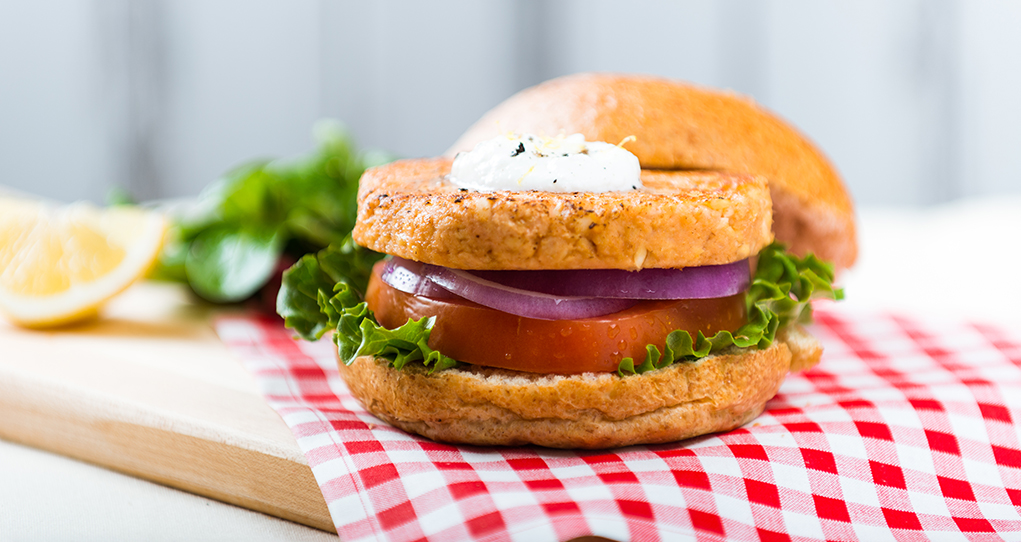 Ingredients
4 whole grain buns
1 tbsp (15 mL) canola oil
2 cans (426 g) pink boneless salmon packed in water
¼ cup plus 2 tbsp (94 mL) Astro® Original Balkan Plain 6% yogourt, divided
⅓ cup unseasoned breadcrumbs
2 tsp lemon zest
1 red onion, sliced
1 beefsteak tomato, sliced
4 romaine lettuce leaves
Salt and pepper
Preparation
Heat oil in a non-stick skillet over medium-high heat. Meanwhile, mix the salmon, 2 tbsp Astro Original yogourt, breadcrumbs and salt and pepper together. Shape into 4 - ¾-inch patties.

Sear the patties on both sides for 4 minutes or until golden, about 8 minutes total.

Meanwhile, top buns with lettuce, tomato and red onion. Once patties are cooked place on top of the onion and add a dollop of Astro Original yogourt. To each burger add a pinch of lemon zest and freshly ground black pepper.