Back to Recipes
Sun-dried Tomato Yogourt Herb Spread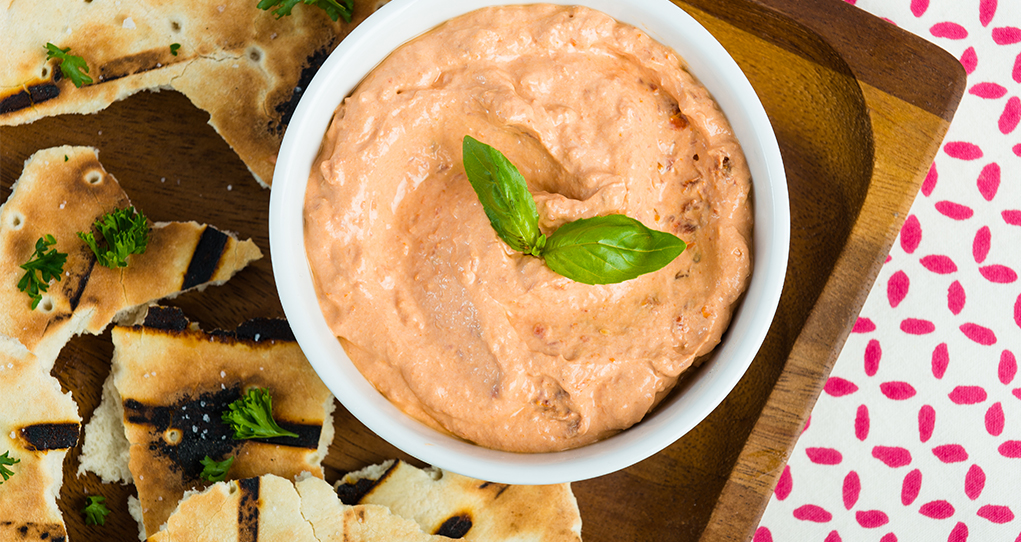 Ingredients
4 sun-dried tomato halves (not in oil) 

2 cups (500 mL) yogourt cheese made from Astro® Original Balkan Plain 0% yogourt

¼ cup (60 mL) basil, chopped

1 garlic clove, crushed
Salt and freshly ground pepper
Preparation
To make cheese, line a colander with a double layer of cheesecloth or coffee filter. Put the Astro Original yogourt into lining and drain over a bowl in the refrigerator for 12 hours.

In a small bowl, soak the tomatoes in warm water until pliable, about 10 minutes. Drain and chop the tomatoes.


In the small bowl, combine the tomatoes, Astro Original yogourt cheese, basil, garlic and salt and pepper. Refrigerate, covered, until chilled, at least 1 hour.


Stir well before serving.