Back to Products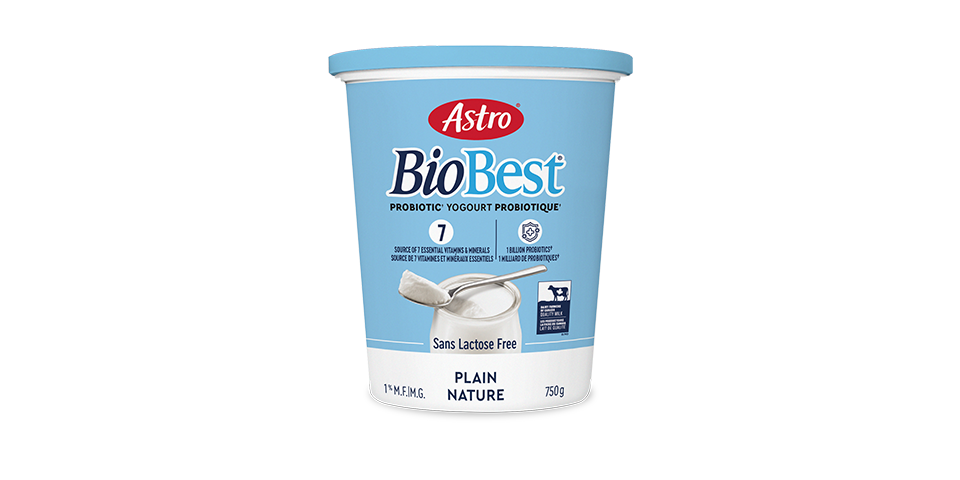 Product Details
BioBest is the original probiotic yogourt – an excellent choice for those who care about their health and well-being.
Contains over 1 billion active probiotic cultures Lactobacillus Acidophilus and Bifidobacterium Lactis, per 175 g serving, that contribute to healthy gut flora
Source of 7 essential vitamins and minerals
Lactose free
No gelatin
Good source of vitamin D
Kosher
Ingredients
Skim milk (skim milk, vitamin A palmitate, vitamin A [beta-carotene], vitamin D3)*, Cream, Whey protein concentrate, Milk protein concentrate, Agar, Pectin, Lactase, Active bacterial cultures.
*Made with vitamins A and D fortified skim milk.
Contains: Milk.