Back to Recipes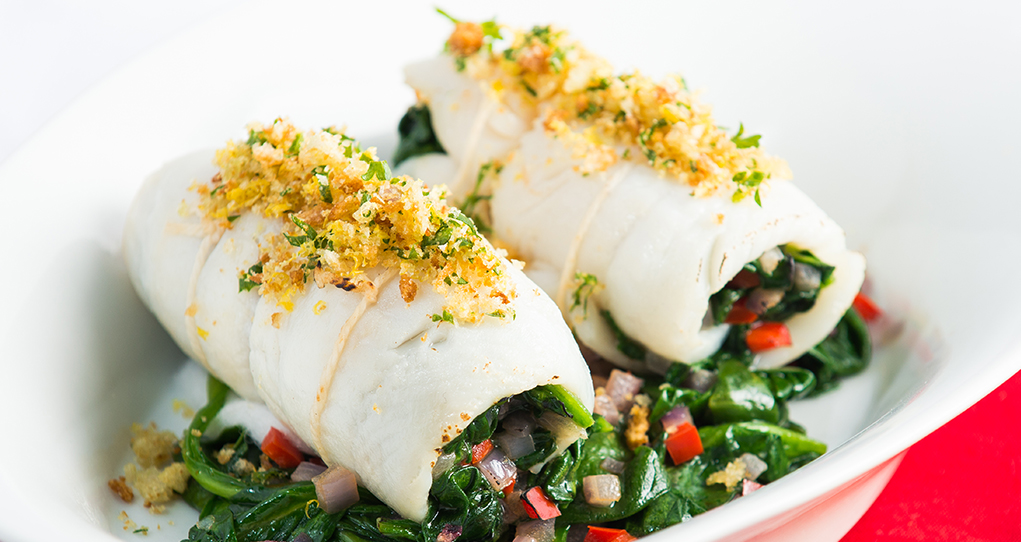 Ingredients
4 cups (350 g) fresh spinach leaves, finely chopped
1 small onion, finely chopped, divided
½ red pepper, finely chopped, divided
2 cloves garlic, finely chopped
1 tbsp (15 mL) olive oil
⅓ cup (84 mL) dry unseasoned breadcrumbs
1 tbsp (15 mL) lemon juice
¼ cup (64 mL) Astro® Original Balkan Plain 2% yogourt
4 large sole fillets
4 tsp (20 mL) Black Diamond Italiano shredded cheese
Preparation
Combine spinach, ½ the onion and ½ red pepper. Add ¼ cup (60 mL) water to small skillet and cook the vegetables until spinach is wilted and the onion and red pepper are softened. Set aside.

Add olive oil to skillet and cook remaining onion, red pepper and garlic until cooked (2-3 minutes). Add breadcrumbs, lemon juice and stir.

Lay sole fillets out on a large board; coat each fillet with Astro Original yogourt, spoon ¼ bread crumb mixture onto centre of each fillet. Roll up and secure with a toothpick.

Place spinach mixture into a casserole dish, place fillets on top, cover with foil and bake in preheated 350°F (180°F) oven for 15 minutes, remove foil and sprinkle with Black Diamond cheese, Bake for 5 more minutes. Serve immediately.