Back to Recipes
The Astro Original Popsicle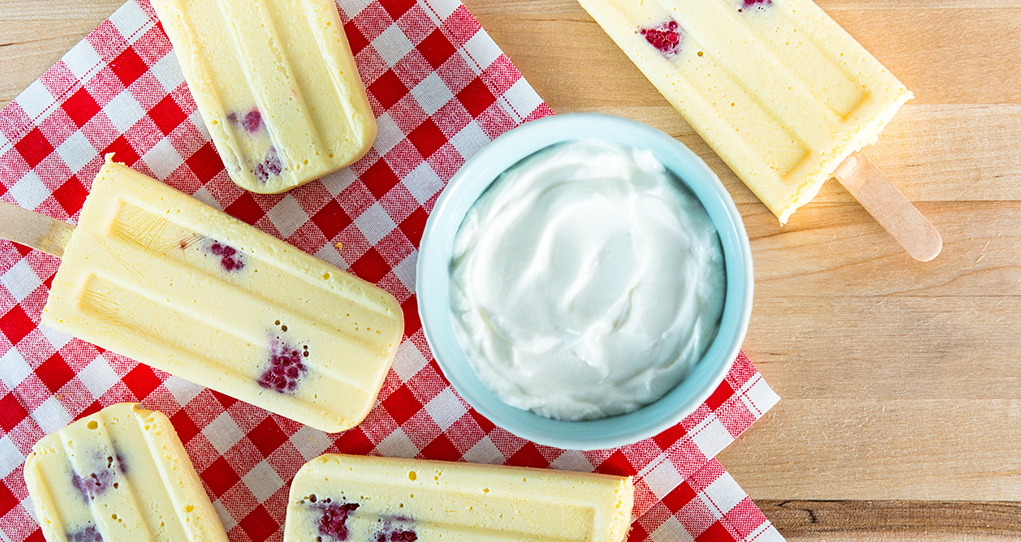 Ingredients
2 cups (500 mL) Astro® Original Balkan Vanilla yogourt
2 cups (500 mL) fresh or frozen mango chunks
¼ cup orange juice
1 tsp (5 mL) lime zest
½ cup (125 mL) fresh or frozen raspberries
Preparation
In a food processor or blender, purée the Astro Original yogourt, orange juice, mango and lime zest until smooth.

Divide raspberries between popsicle molds and top with yogourt purée. Add popsicle sticks and transfer to the freezer. Freeze for 3 hours or until completely frozen.

To serve, run warm water on the bottom of the popsicle for 10 seconds and gently pull on popsicle stick to release the popsicle. Enjoy immediately.