Back to Recipes
Carrot, Apple and Ginger Soup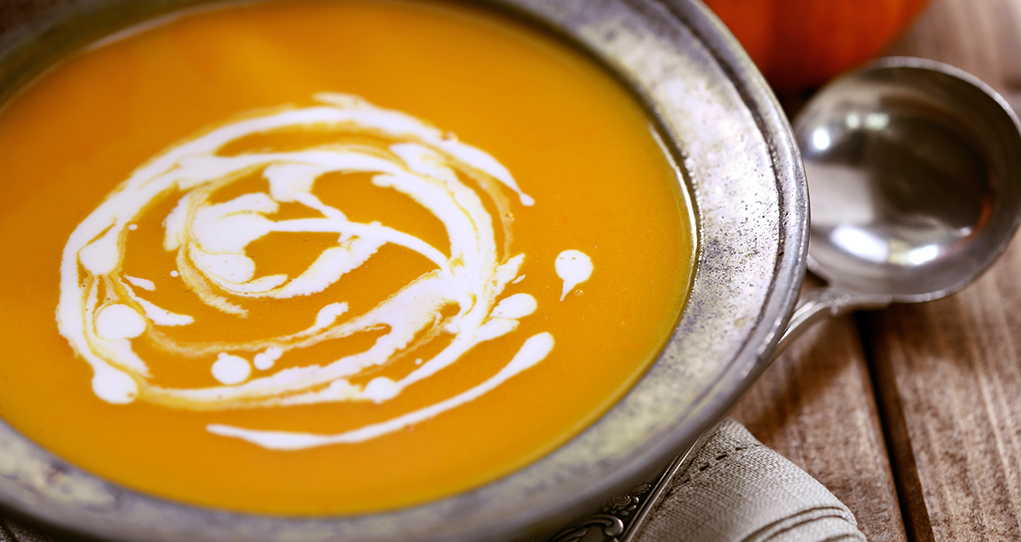 Ingredients
4 cups (1 L) carrots, peeled and sliced
1 onion, chopped
1 apple, peeled, cored and quartered
1 tbsp (15 mL) Lactantia unsalted butter
1 tsp (5 mL) grated fresh ginger
4 cups (1 L) vegetable stock
½ cup (125 mL) Astro® Original Balkan Plain 2% yogourt
Preparation
In heavy bottomed saucepot heat butter over medium heat. Add onions and cook until soft, about 5 minutes.

Add carrots, stock, apple and ginger bring to a boil, lower heat, cover, and let simmer until carrots are cooked, about 15-20 minutes.

Using a hand blender, process soup until smooth. If you don't have a hand blender, let soup cool slightly and transfer to a blender or food processor in batches and process until smooth. Return to pot.

Over low heat stir in Astro Original yogourt and adjust seasoning as required. Reheat slowly, do not allow to boil.